At Mill Dam Dental Care, we offer a variety of sedation options to keep our patients comfortable during their dental procedures. IV sedation is the strongest sedation option we have available for our patients. We often use this form of sedation for our most invasive procedures, such as extractions or root canals. IV sedation also works well for patients who struggle with severe dental anxiety or other medical conditions that could interfere with the procedure. At our office, we take sedation dentistry very seriously and provide the highest possible standard of care. Dr. Leidy has extensive training in sedation dentistry from some of the nation's leading experts. If you have an upcoming dental procedure that requires IV sedation, you may be wondering what to expect, particularly in terms of health monitoring and medical care while you're "under". Here's everything you need to know about health monitoring during your IV sedation procedure.
What is IV Sedation?
First, it's important to understand exactly how IV sedation works. During this procedure, a sedative is administered through an intravenous line to your bloodstream before the procedure starts. This creates an effect of deep relaxation and helps to mitigate any anxiety you might be feeling about the procedure.
Most patients fall asleep during IV sedation. This also means that you likely won't remember much of the procedure – something that can be incredibly comforting for patients who have dental anxiety. Because you will be very sleepy for quite some time afterwards, you'll need someone who is at least 18 years of age to take you home.
Why IV Sedation For Dentistry?
Dental anxiety is more common than you might think – approximately 36% of the population experience at least some anxiety around going to the dentist, while 12% experience extreme fear of dental procedures. At our offices, we offer a few different levels of sedation for procedures, with IV sedation being the deepest form. We've found that IV sedation can be highly beneficial in many different scenarios.
If you struggle with extreme detail anxiety, other forms of sedation may not be enough for lengthy or invasive procedures. IV sedation gives you peace of mind and helps you stay relaxed and comfortable.
Additionally, IV sedation is very helpful if you have a strong gag reflex, extremely sensitive teeth, or struggle with involuntary movements. All of these things can make it more difficult for your dentist to conduct the procedure efficiently. Since you'll be completely relaxed during your IV sedation, your dentist will be able to work in your mouth without any resistance.
We find that IV sedation is also particularly helpful for patients who have special needs. This could be a physical health condition or a mental health condition that affects cognition, development, or behavior. Special needs patients often face unique challenges when it comes to getting the medical care that they need, so IV sedation makes these techniques less daunting and more accessible.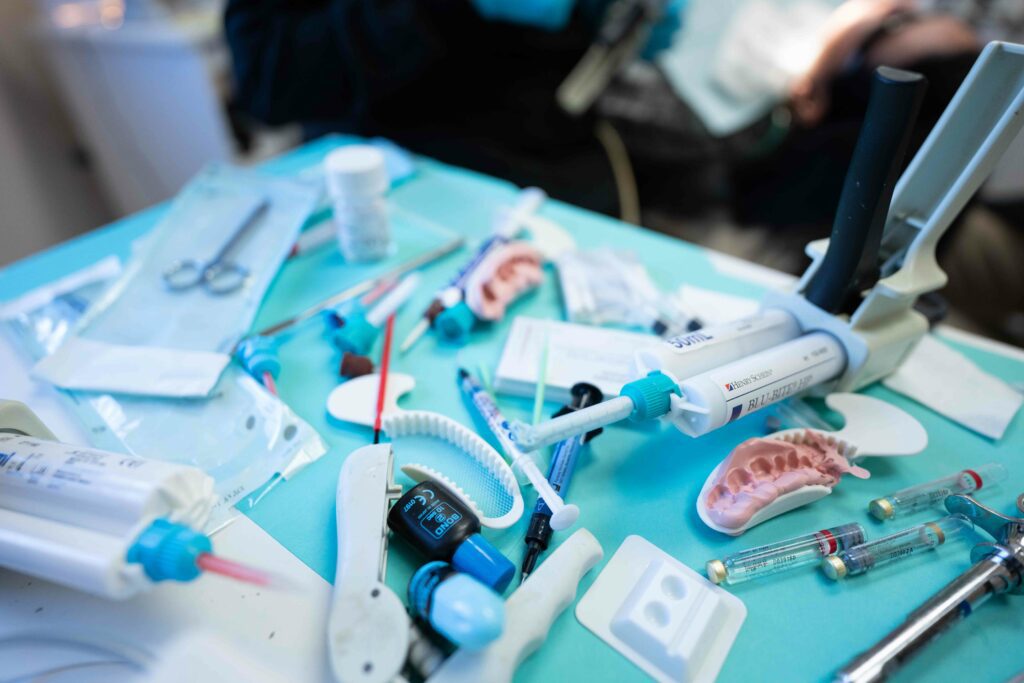 Health Monitoring During Your IV Sedation Procedure: What to Expect
If you have an IV sedation procedure scheduled in the near future, you might understandably want to know what to expect and how our care team will monitor you. All of our patients are monitored extremely closely during these procedures to ensure that you are healthy and safe.
Patients should not eat or drink for six to eight hours prior to the procedure. This is a precautionary measure to prevent accidental vomiting while you are sedated, which is extremely dangerous. We will give you specific instructions prior to your procedure.
Health monitoring starts before you are sedated. We will monitor your blood pressure, pulse oxygen levels, and leads to ensure that you are stable and healthy during the procedure. All of your vitals will also be documented in accordance with state regulations as well.
We will be able to adjust your sedation dosage during the procedure if necessary. It's also possible to reverse the sedation should any problems arise. Close monitoring allows our team to be highly responsive to any problems or emergencies.
Our special needs patients will always receive extra care and support as needed to ensure that they are comfortable. Our CRNA is always on hand to provide support during these procedures.
Why is Health Monitoring Important During IV Sedation?
While they are extremely rare, it's possible to experience respiratory or cardiovascular side effects during IV sedation. Monitoring is essential to ensure that the IV treatment is working properly and prevent these risks from happening.
Constant monitoring also ensures that your medical team has the information they need to provide you with responsive care, particularly if an emergency were to happen. They will ensure that they stay sedated through the procedure and wake up safely.
Schedule Your Visit Mill Dam Dental
Many patients put off essential dental procedures because they struggle with anxiety and discomfort during dental procedures. IV sedation is one of many tools that we have to make this important form of healthcare more accessible.
Constant health monitoring is key to successful IV sedation, which is why we take it very seriously at Mill Dam Dental Care. Prior to your procedure, we will provide an in-depth consultation to ensure that all of your questions are answered and that you're informed and comfortable with the care you'll be receiving.
We offer a huge variety of services for our patients in the Virginia Beach area, ranging from basic teeth cleanings to more intensive procedures like extractions and implants. We also offer cosmetic procedures such as teeth whitening, veneers, and more. Get in touch today to learn more or schedule an appointment.