Many people already find going to the dentist to be a stressful experience, but that stress can be even higher for special needs patients. Unfamiliar sights, sounds, and smells coupled with the dental procedures themselves can create a very overwhelming experience. Sedation dentistry can help make every visit to the dentist a little more comfortable for those with special needs, even for routine cleanings and checkups. At Mill Dam Dental Care, we're proud to offer sedation dentistry for special needs patients – in fact, Dr. Leidy has received special training in sedation dentistry from some of the nation's leading sedation experts.
We offer a few different types of sedation for our patients, so we can customize treatment to fit your needs and ensure you are as comfortable as possible. In this article, we'll take a look at what to expect from sedation dentistry and how it can benefit special needs patients.
What is Sedation Dentistry?
Sedation dentistry is the practice of using medication to help patients feel relaxed during their dental appointments. There are a few different types of sedation available for dental procedures. For patients who want to feel relaxed but remain awake during the treatment, we offer inhaled minimal sedation using nitrous oxide. The medication wears off quickly after the treatment is finished.
For those who need a higher level of sedation during treatment, oral conscious sedation can be a good option. With this approach, patients are given a sedative pill prior to treatment. The patient remains conscious, but will feel very relaxed and somewhat drowsy. Because the patient isn't completely unconscious, they will still be able to respond during treatment if necessary. However, they will need help getting home after the procedure.
The final sedative option available is IV sedation. This is the most intense form of sedation, as the patient will be fully asleep throughout the entire procedure. Medication is administered via IV prior to treatment, and the patient will remain drowsy for several hours after waking up. The patient will need assistance getting home and will likely need to rest for at least 24 hours after the procedure.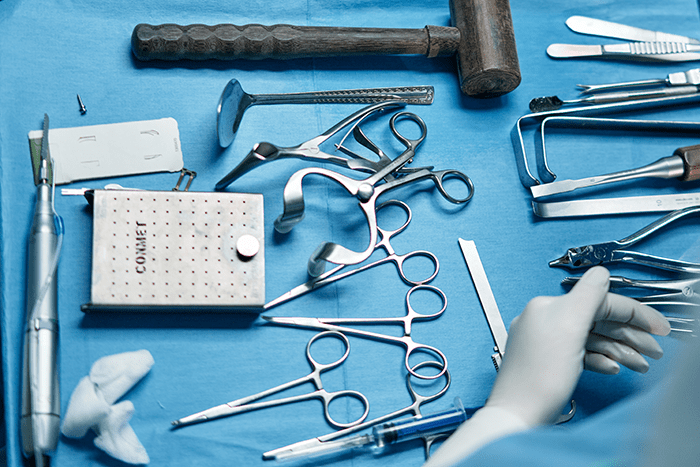 The Benefits of Sedation Dentistry for Special Needs Patients
Sedation dentistry can make visiting the dentist much easier and more comfortable for patients with special needs, regardless of age. Many people will avoid going to the dentist if they consistently experience discomfort during their appointments. However, it's still incredibly important to get regular dental care to avoid serious health problems later in life. Sedation dentistry helps special needs patients get the care they need. Here are some of the specific benefits of sedation dentistry for special needs patients.
Minimized Anxiety
Many people get anxious when visiting the dentist, especially for procedures they haven't experienced before. However, this anxiety is often compounded for special needs patients that struggle with sensory issues or mental health conditions. The dentist's office can be very loud, bright, and overwhelming, and having your mouth touched can also make anxiety more intense in some scenarios.
Sedation dentistry can dramatically minimize anxiety during treatment so that the patient can fully relax throughout the appointment. Additionally, many patients feel less anxious prior to treatment when they know they will be receiving sedation. Reducing anxiety means that the patient will have a better experience and be much more likely to return for future care when they need it.
Physical Comfort and Safety
Visiting the dentist can also be very stressful for those who struggle with physical disabilities. Sitting in a dentist's chair for an extended period of time could be very uncomfortable or even physically impossible. Additionally, some special needs patients may experience involuntary movement, which could put them at risk for injury during the procedure and make it difficult for the dentist to work.
Sedation dentistry helps to keep patients comfortable and safe throughout the entire procedure. There is a common misconception that sedation dentistry is only available for intensive procedures like dental surgery. We are actually able to offer sedation for routine treatments like cleanings and examinations to keep our special needs patients physically comfortable.
Efficient Treatment
Not only does sedation make dental treatment more comfortable for the patient, it also helps dentists to work more quickly and efficiently. Many people have a gag reflex or will tense up when they feel uncomfortable, which can make it difficult for the dentist to work. In some cases, the dentist can even work faster, so the patient will be out of the office and at home relaxing in no time.
What To Expect With Sedation Dentistry
At Mill Dam Dental Care, we offer sedation treatments for both children and adults with special needs. We have worked with patients who have many different types of special needs, and we can work to determine what accommodations are best. Here's what to expect during such a procedure.
Before a sedation dentistry procedure, the dentist will have a consultation with the patient as well as with their family members or caregivers. During this consultation, treatment needs and concerns will be discussed and the dentist will recommend the most appropriate form of sedation.
The dentist will also provide any special instructions for the type of sedation the patient will be receiving. For example, some types of sedation will require that you not eat before your treatment. Additionally, some forms of sedation will require you to rest afterwards, so the patient may need to take time off of school, work, or other routine activities.
During the treatment, it is best to wear comfortable clothing. The dentist and their team will also closely monitor vital signs throughout the treatment. Patients will typically need a family member or friend to accompany them home afterward and ensure they are recovering appropriately. Depending on the type of treatment received, it may also be necessary for a follow-up appointment to ensure that the patient is recovering appropriately.
If you or a loved one has special needs and think you may benefit from sedation dentistry, Mill Dam Dental Care can help. Contact us today to schedule an appointment or learn more about  sedation dentistry for special needs patients.